The company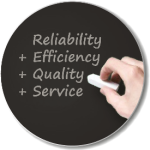 COMMITMENT
As a major player in this business since 1987, ARPEGE MASTER K builds and installs industrial weighing equipment.
Our activities cover from single components to complete weighing system for measuring, controlling and dosing ponderable products from gram to hundred tons, for all B to B sectors.
Our know-how and experience, based on the effectiveness of our multidisciplinary teams enable us to deliver turnkey standard and specific facilities.
Women and men in ARPEGE MASTER K have in common their commitment to go with you all along a project in industrial weighing, from the initial specifications to the aftersales support.
Every request is supported by competent partners who are committed to providing appropriate and timely responses about regulation, economic and technical aspects.
Our commitment is essential and lasting : the provision of the expected performance, the effectiveness of the monitoring and assistance, meeting deadlines and deliverables are mandatory targets.
EXPERTISE
By providing more than 30 years of experience of our teams and partners, we contribute daily to improving the weighing process.
From the initial contact to completion, our sales engineers support your project to analyze your needs , your priorities and determine the best response.
Our experts and technicians optimize reliability, accuracy and service levels of existing facilities prior to considering new investments.
Our technical services and IT support hotline are entrusted to experienced professionals, also qualified to provide training.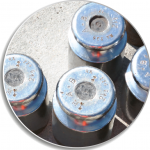 CONTROL
ARPEGE MASTER K technicians have all necessary clearances and approvals for legal-for-trade metrology and CE marking of weighing instruments.
Our OIML certified products meet the regulatory requirements of the major industrialized countries.
Environmental care and human safety are essential components of our corporate culture and conduct of our projects.
Our ISO9001, ATEX and H&S MASE certifications are regularly updated, and illustrate these commitments.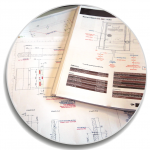 OFFER
ARPEGE MASTER K offers a range of cost-efficient weighing solutions including NAWI and MID dosing, sorting, automated process, to various sectors such as food&beverage, material processing, chemicals and labs, construction, waste management, etc.
Watchful to market needs and placing innovation at the heart of our offer, our R&D division incorporates the best technology to ensure a sustainable supply and the optimized cost / performance ratio.
In a highly competitive market, scalability and reliability of our offer are essential elements of differentiation: the profitability of the proposed solutions, integration capabilities to existing facilities and IT systems, and technical and commercial presence are powerful guarantees to customer's satisfaction.
Mastering the process of developing our solutions, from R&D to installation, our offering is global and thus ensures inclusion of all parameters to offer optimized industrial weighing solutions.
Whether to define, develop or improve performance of a facility, our teams and our partners all around the world are with you and assure you a local service.